1. The new Larrimor's magazine is up! Get your fall inspiration and fashion answers by clicking the "In Print" tab above. Read it all and you'll find my little column about why we blog. Pictured below is from the editorial "1 suit 7 ways" which will give any man some great new styling ideas.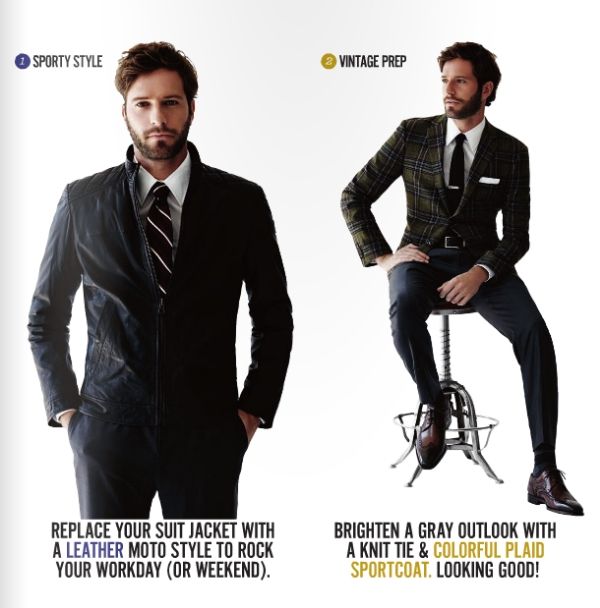 2. Allen Edmonds Trunk Show is happening through Saturday. Get it here first, then get a shoe shine from Maxwell and hit the streets.
3. New York Fashion Week is here! It kicked off today and you can watch a lot of the shows live online. What are you looking forward to more: the runway or the street style?